Welcome to Pure Flow Coaching!
Hello Beautiful Friend,
I'm Darice Johnston Brown, The Holistic Real Estate Coach.
You've arrived at my PRIVATE CLIENT COACHING PORTAL...
Interested in Private Coaching?
Ready to find your coach? Wondering if we're a good fit? Schedule your Complimentary Session.
Current Client?
Already my private coaching client? Log in here.



So great to have you here!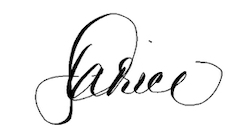 By the way...follow this link if you are looking for my online courses or my public-facing website: www.DariceJohnston.com.